Don't just Spray and Pray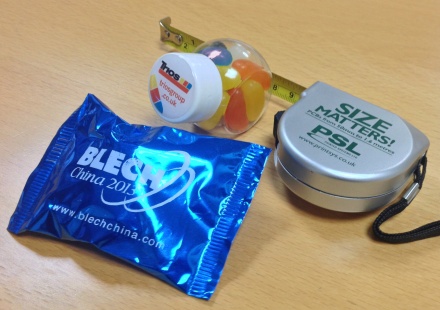 I received an email today from one of our promo gift manufacturers, showcasing their latest range of 'bespoke shaped soft PVC USBs' – with images of memory sticks in the shape of pineapples, sharks, racing cars etc. Perhaps applicable to fruit distributors or marine biologists, but not much else.
To be fair, memory sticks are probably as good a give-away as any: they may have been around a while, but at least they're useful, although not particularly cheap. I had a client ask me about branded mouse-mats the other day. Really?
As it happens, I think that promo gifts can be very potent way to promote a brand and get a message out there (although not as powerful as a bespoke mailer). But like all communications, they need to be thought through; it isn't enough to just plonk a logo onto something and distribute it to all and sundry. This kind of 'spray and pray' approach can be a very quick way to waste valuable budget.
Being useful to the recipient is a definite advantage, but it isn't as important as being relevant: whether that's to the brand it's promoting, the product/service offered, or the recipient's own business. If it can create 'a smile in the mind', that's even better.
The tape measure gift pictured above was a giveaway for one of our clients at their exhibition stand, which had a 'How big is yours?' theme to promote their unique capabilities at manufacturing large printed circuit boards. When another of our clients, Trios, was looking to promote their new brand identity (which centres around three striking corporate colours) we provided them with little pots filled with jelly beans in those same three colours. They went down a storm.
So next time you're thinking about a promo gift, apply some imagination – and give your target market something to really remember you by.